(currently it happens at the very end of the animation)
As different animations take a different amount of time, I would like to be able to execute the target change/status value change (e.g. subtracting HP) at a certain point in the animation. Is there any standard way to achieve that in the ability settings?
Actually, I have this ability animation event, with the Calculate step which triggers the Target Status Value change. I only wonder, how can I change when it is triggered.

I have normalized time of the animation set to 0.5 which I would expect, that it triggers the Calculate halfway through the animation.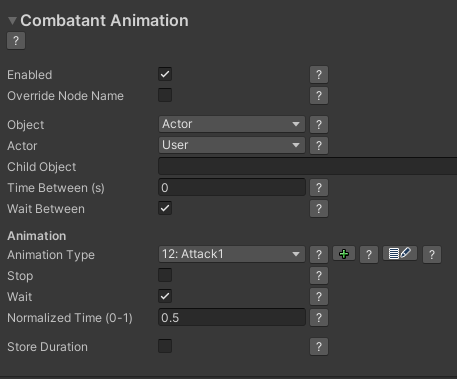 Post edited by zatokar on