It looks like a bug to me. These are my settings that don't work: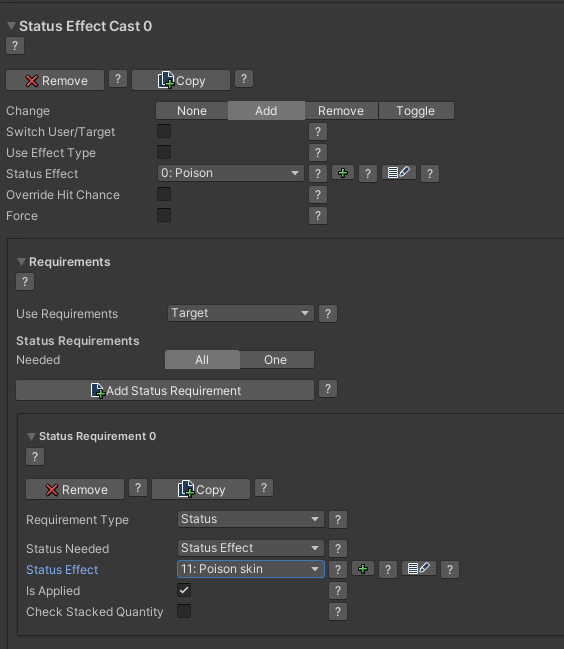 Removing the Status requirement condition solves the problem.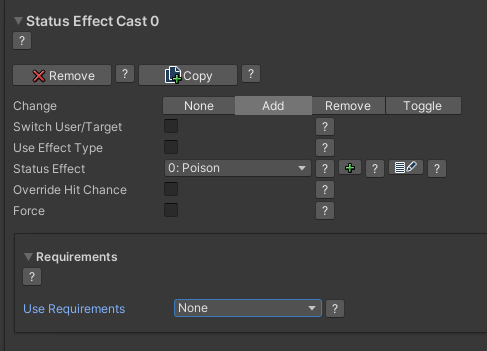 However, I don't understand why there is this problem with the condition, when I am certain, that the target has the poison skin status effect active at the time of the combatant attack.

Any ideas?
Post edited by zatokar on